Our Team
CLUB ADMINISTRATION
Bret Shifflett – General Manager
Bret joined our team as General Manager and has responsibility for the Club's day-to-day operations. With his unique background in golf, tennis, and food and beverage, along with his extensive country club management experience, he is an outstanding choice to lead our Club forward. Bret graduated with a BA in Sociology and Public Administration from the University of Maryland, Baltimore County and played on their Varsity Men's Tennis Team. He has been a Class A Member of the PGA since 2006 as well as a Professional Golf Teachers & Coaches of America Certified Golf Instructor. Prior to moving to Fredericksburg, Bret served as GM of Fords Colony Country Club in Williamsburg, VA, the Montgomery Country Club and the Links at Challedon, both in Maryland. Most recently he served as GM of Fredericksburg Country Club. Bret and his wife Kristin live in Fredericksburg, and share their home with two Great Danes (or is it the other way around?). Contact Bret at 540-972-6200 ext. 4


Sarah Hollars – Accounting Director
Sarah was born and raised in Locust Grove, VA and moved to Nashville, TN in 1999.  After living in Nashville and receiving her Bachelor's Degree from Middle Tennessee State University, she moved back to Locust Grove in 2008 to be closer to her family.  Sarah joined the Fawn Lake management team in March 2018 and took over as the Accounting Director in May of that same year.  She brings with her over 17 years of experience in a Country Club setting with 10 years spent in the Business Office at Fredericksburg Country Club, first in Accounts Receivable and then as the Accounting and Human Resources Director.  Sarah still lives in Locust Grove, three houses from her childhood home and parents, with her husband and three of their four children, three cats and two dogs.  When not at work she enjoys watching her children play baseball, basketball and do gymnastics as well as trips to Walt Disney World. Contact Sarah at 540-972-9658
GOLF
Drew Falvey – Head Golf Professional
Drew Falvey is a rising star in the professional golf ranks.  He began his career at Fawn Lake Country Club as an intern in May 2012 upon graduation from the Golf Academy of America in Myrtle Beach, South Carolina. He received his PGA membership and was quickly promoted to Assistant Head Professional. In June 2016 at the age of 26, Drew assumed the challenging duties of Head Golf Professional.

Drew discovered his love of the game at age 12 while accompanying his grandfather to work at a golf club in New Jersey. He played competitive high school and collegiate golf in South Carolina where his passion for the game continued to grow. Over the summer and during holiday breaks, he worked for the Classic Swing School where he practiced teaching fundamentals.

Today Drew is a scratch golfer who fully understands the basics of a sound golf swing. His experience, golfing abilities and leadership skills have been instrumental in the successful execution of large golf tournaments, club golf events, and individual and group lessons for golfers of all ages and abilities. Contact Drew at 540-972-3084
Garrett Moore – Golf Operations Manager
Garrett Moore runs the day-to-day operations of the golf shop along with the LGA, MGA and club events. His upbeat personality and cheerful spirit contribute a fun and calming atmosphere to the club. Garrett is originally from North Salem, New Hampshire and grew up playing and working at Atkinson Country Club and Resort in Atkinson, New Hampshire. There he developed a genuine passion for golf and began his path to pursue the sport professionally. He attended the Golf Academy of America in Myrtle Beach, South Carolina, where he received a degree in Golf Course Operations and Business Management. He then spent the next four years working at Members Club at Grande Dunes in South Carolina until joining Fawn Lake in 2015. Garrett works with individuals and groups of all ages and abilities. He believes learning and improving fundamentals in a relaxed, friendly environment is the secret to consistent golf. Contact Garrett at 540-972-GOLF


Dave Smith – Golf Course Superintendent
Dave Smith is singularly responsible for maintaining Fawn Lake's prestigious Arnold Palmer golf course in first-class condition for the past 18 years. His core workforce is a cadre of loyal, dedicated and highly skilled employees who have been working for Fawn Lake Country Club for 10 years or more. During the critical summer months, the workforce is supplemented with highly motivated college students. Everyone who plays our magnificent 18-hole golf course, from members to high profile guests, comments on the amazing condition of the golf course. This is directly attributable to the leadership and management skills Dave brings to the job each day. Dave grew up in Spartanburg, South Carolina, where he played golf with his dad nearly every day. His passion for the game led him to pursue a career in golf. Dave graduated from Clemson University with a Bachelor of Science degree in Horticulture. Dave and his wife Lisa, live in Fawn Lake with their three daughters, Anna, Sophie, and Ivy. Contact Dave at 540-972-9255
TENNIS
Kevin Cretalla – Director of Tennis
Kevin grew up playing and working at Montclair Country Club in Woodbridge, Virginia, where he developed a passion for tennis. He played Division 1 College Tennis at James Madison University, where he earned a Bachelor of Science in Kinesiology with a concentration in Sport and Recreation Management as well as a minor in Business Management. Kevin spent the last 10 years working with tennis greats such as Nick Bollettieri and Cliff Drysdale in tennis hotbeds including Miami and the Hamptons. When you combine Kevin's experience with his engaging personality and excellent communication skills, it is clear he is a huge driving force that will propel our club's tennis program to new heights. Kevin offers private and semi-private lessons, scheduled and custom clinics, camps, socials, tournaments and more. Fawn Lake members are privileged to have Kevin on board our staff.
SOCIAL & DINING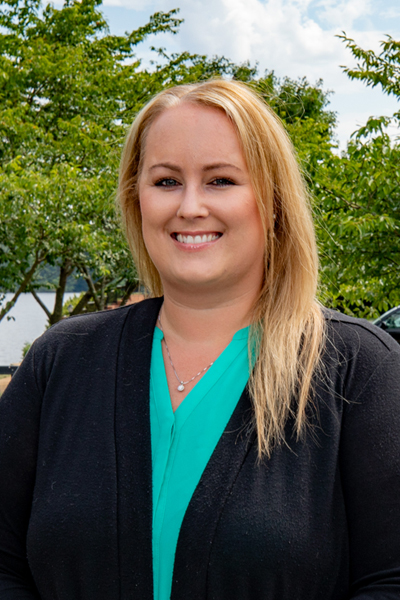 Heather Allen – Harbor Club Manager
Heather Allen relocated from Charlotte, NC to Fredericksburg VA in 2015 to accept the position of Harbor Club Manager. She brings with her 11 years of progressive management experience with high volume restaurants and entertainment venues. Her core strengths include revenue generation, quality and cost control, P&L accountability, morale building and leadership. Heather has a passion for large event planning with attention to detail. Heather enjoys spending time with her family and vacationing in the Virgin Islands. Contact Heather at 540-972-6200 ext. 3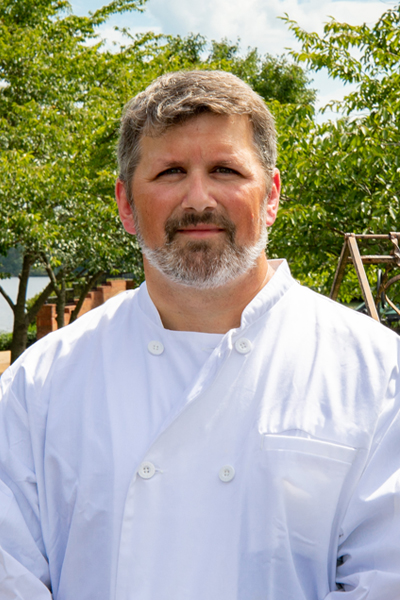 Joshua Oleson, Executive Chef
Joshua was introduced to the world of Culinary Arts at the age of 16 working at a southwestern style restaurant in Fredericksburg, VA. Upon graduating from Scottsdale Culinary Institute in 2000, Joshua worked at Cowboy Ciao and helped open Kazimierz Wine Bar in Scottsdale, AZ. He left Arizona in 2002 and returned to Virginia and worked in a small Bed & Breakfast in Woodstock, VA.  From there he helped open Augustine's in Fredericksburg Square and then took the Head Chef position at Kenmore Inn, where he worked from 2005 until 2011.  In 2006 Joshua's daughter was born, which changed his life and career track as he was given sole custody when she was just 21 days old. In 2011 Joshua left Kenmore Inn and continued to gain experience working at Potomac Point Winery and the Inn at Kelly's Ford before accepting the position of Executive Chef at FLCC in October 2013.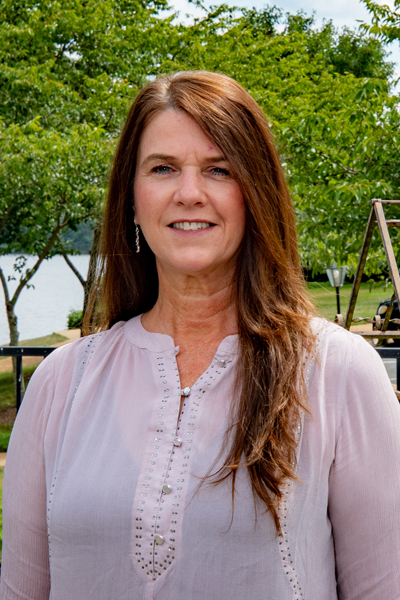 Sherrie Honaker – Restaurant Manager
Sherry Honaker has been in the service industry for many years. Starting out as a server, she came on as a team member of the country club in 2007. She was promoted to service manager and now manages day to day events and operations of the club. She has been maintaining a friendly, professional relationship with the members for many years ensuring the best possible experience at the club. Sherry lives in Spotsylvania, VA. with her husband, Tom. They have 2 children, her son, T.J. and her daughter, Samantha. Outside of work, her passion is the love of music, specializing in bluegrass & country. Along with her husband, they formed a family bluegrass band in 2003. She plays rhythm guitar and bass and sings lead while writing her own songs. She also loves the beach! To her, nothing is better than the sounds of the ocean and the peace and tranquility that it brings. She has made a lot of wonderful memories here at Fawn Lake and looks forward to making many more. Contact Sherrie at 540-972-6200



Emily Emr – Service Manager
Emily Emr joins us from Warren County, New Jersey where she was born and raised. She then moved to Charlotte, North Carolina to study at Johnson & Wales University. She graduated Summa Cum Laude with an Associate's Degree in Baking & Pastry and a Bachelor's Degree in Foodservice Management with concentrations in Psychology and Meeting & Event Planning. While at JWU she completed a baking and pastry internship at Walt Disney World in Florida and a business internship at Studio Movie Grill in North Carolina. After graduation she was offered a management position at Studio Movie Grill. Looking for a change of scenery and for some winter snow, Emily moved to Virginia. Emily joined the Fawn Lake Country Club team in October of 2016. As a Service Manager she assists with day-to-day operations and coordinating events. She can always be seen with a smile and ready to offer a helping hand. Emily is a key factor in Fawn Lake's success and we are blessed to have her as a part of our team. Contact Emily at 540-972-6200