Seasonal Promotion
Seasonal Promotion – Swing Into Spring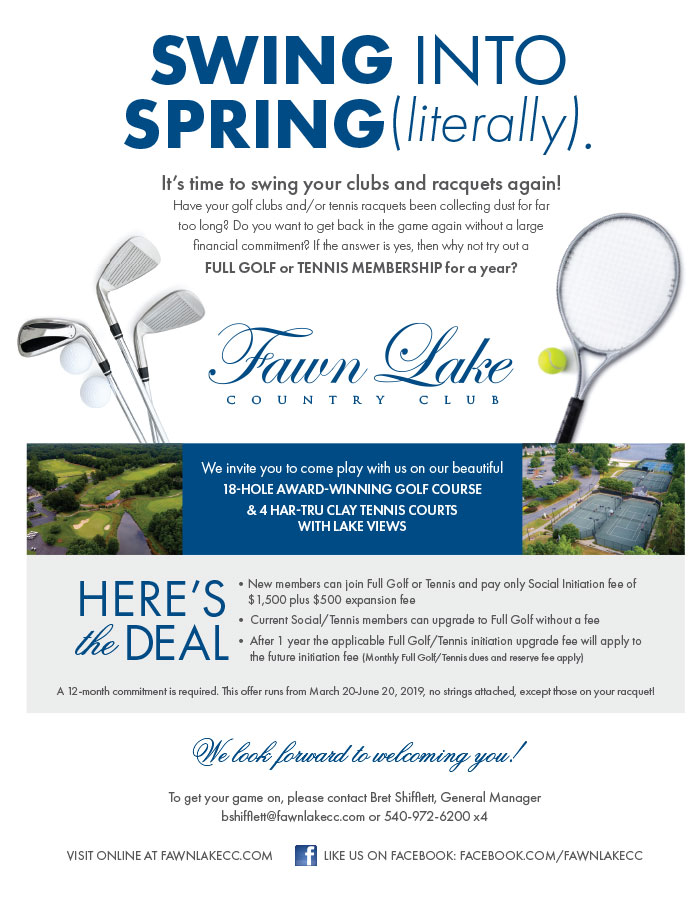 It's time to swing your clubs and racquets again! Have your golf clubs and/or tennis racquets been collecting dust for far too long? Do you want to get back in the game again without a large financial commitment? If the answer is yes, then why not try out a FULL GOLF or TENNIS MEMBERSHIP for a year?
HERE'S THE DEAL
New members can join Full Golf or Tennis and pay only Social Initiation fee of $1,500 plus $500 expansion fee
Current Social/Tennis members can upgrade to Full Golf without a fee
After 1 year the applicable Full Golf/Tennis initiation upgrade fee will apply to the future initiation fee (Monthly Full Golf/Tennis dues and reserve fee apply)
A 12-month commitment is required. This offer runs from March 20-June 20, 2019, no strings attached, except those on your racquet!