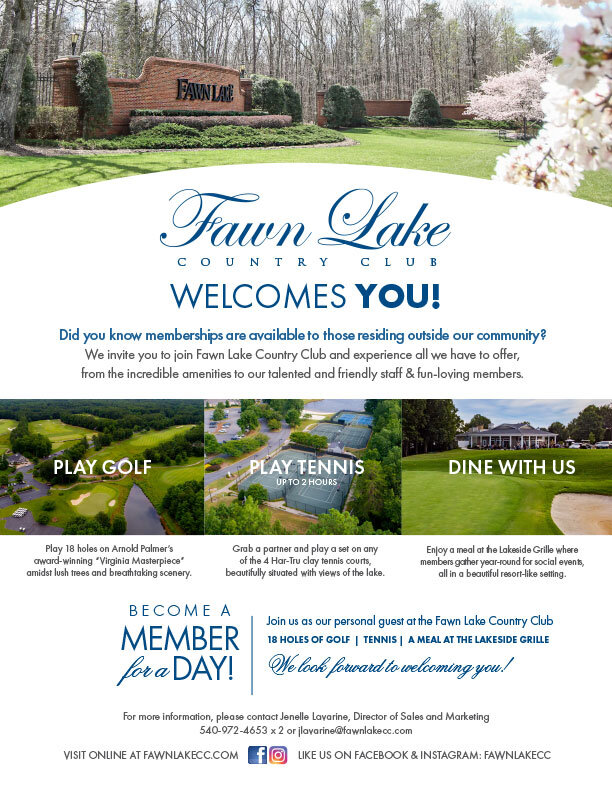 We Invite You to Be a Member of Our Club
Become a member for a day to experience all Fawn Lake Country Club has to offer before you commit. You'll have access to our exclusive amenities, like our lush 18-hole golf course, top-of-the-line tennis facilities, and two beautiful dining establishments. Enjoy the serene lake views. Meet new friends. After your visit, you'll know Fawn Lake Country Club is a place where you belong.
Enjoy our complimentary trial membership and spend a day seeing all that Fawn Lake Country Club has to offer. Call our Member Relations Coordinator today to schedule your visit.
Jenelle Lavarine – Director of Sales & Marketing [email protected] or call 540-972-6200 ext. 4.